About Lil Magic Store
Lil Magic Store opened her doors in the mids of the pandemic of 2020, and since then the hobby it used to be, has grown out to be so much more than just a hobby. With over 500 items sold on Etsy alone, we've grown to a bigger Small Business in just 3 years! With our first event being in May of 2023, and hopefully more to come, sales will increase and we might grow even faster and more over the year, want to support that dream?
Everything at Lil Magic Store is handmade and thoroughly checked before shipping out. It is our mission to create the best quality products we can make. We are a small business with a clear vision, SUPPORT small! Buy local, but enjoy the little things these small businesses offer!
Our logo is also handmade, we just searched for logos back in 2020 and we found nothing but this pretty cool font! So we used the font to make this cute logo, and we fully changed everything over to the green theme in 2021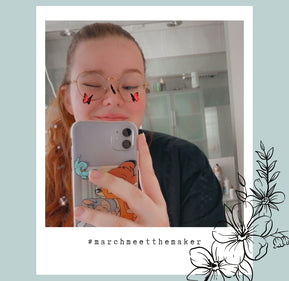 Meet the owner!
Hi! I'm Mari, I'm the very proud owner of Lil Magic Store and started my journey as a Small Business owner back in 2020. Lil Magic Store really is my baby and I'm so incredibly proud of where we have come.
I'm incredibly creative, and most of it was passed down on me through genes from my mothers side. My grandpa especially, he taught me a lot of the skills I use today. I have always been interested in "making" things, and nothing was ever "too hard", because I found a way to make it easy to be able to do it anyways!
Being creative really is my passion, I enjoy every second of it and will never get bored of it. It really is my love-language! And when i opened up my own Etsy Store, i fell in love with it even more. I hope to grow and be able to have a physical store one day, and you're here to support that dream! Thank you!
LGBTQ+
We are part of the LGBTQ+ cmmunity ourselves, and therefor our business is LGBTQ+ friendly! Because we love you, we appreciate you and you are SO worth it! Never forget that!
Want to know more about our products?
In our Portfolio you can find anything you want to know about us, and about our products, so click on the button below to get to it!